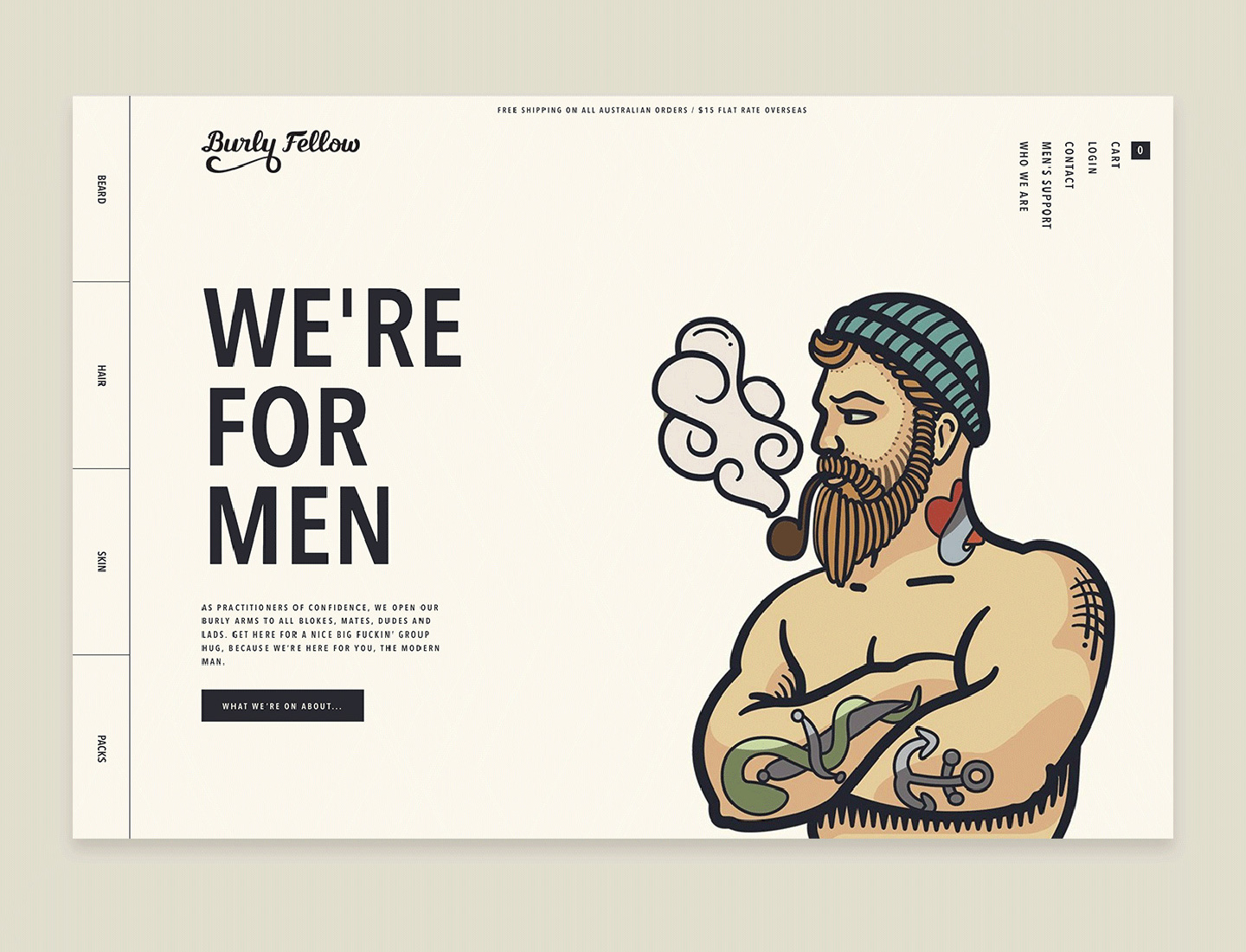 Burly Fellow, Online Store
A contemporary brand of men's grooming products, Burly Fellow is unifying conversation and support for men's mental health with self-care.
Founded in Melbourne and stocked locally, Burly Fellow required an extensive upgrade to their website to push into international markets and engage more meaningfully with expanding audiences, through both e-commerce and content. With a custom Shopify site, we developed a unique navigation structure tailored to their offering and brought key branding illustrations from packaging through to the site.