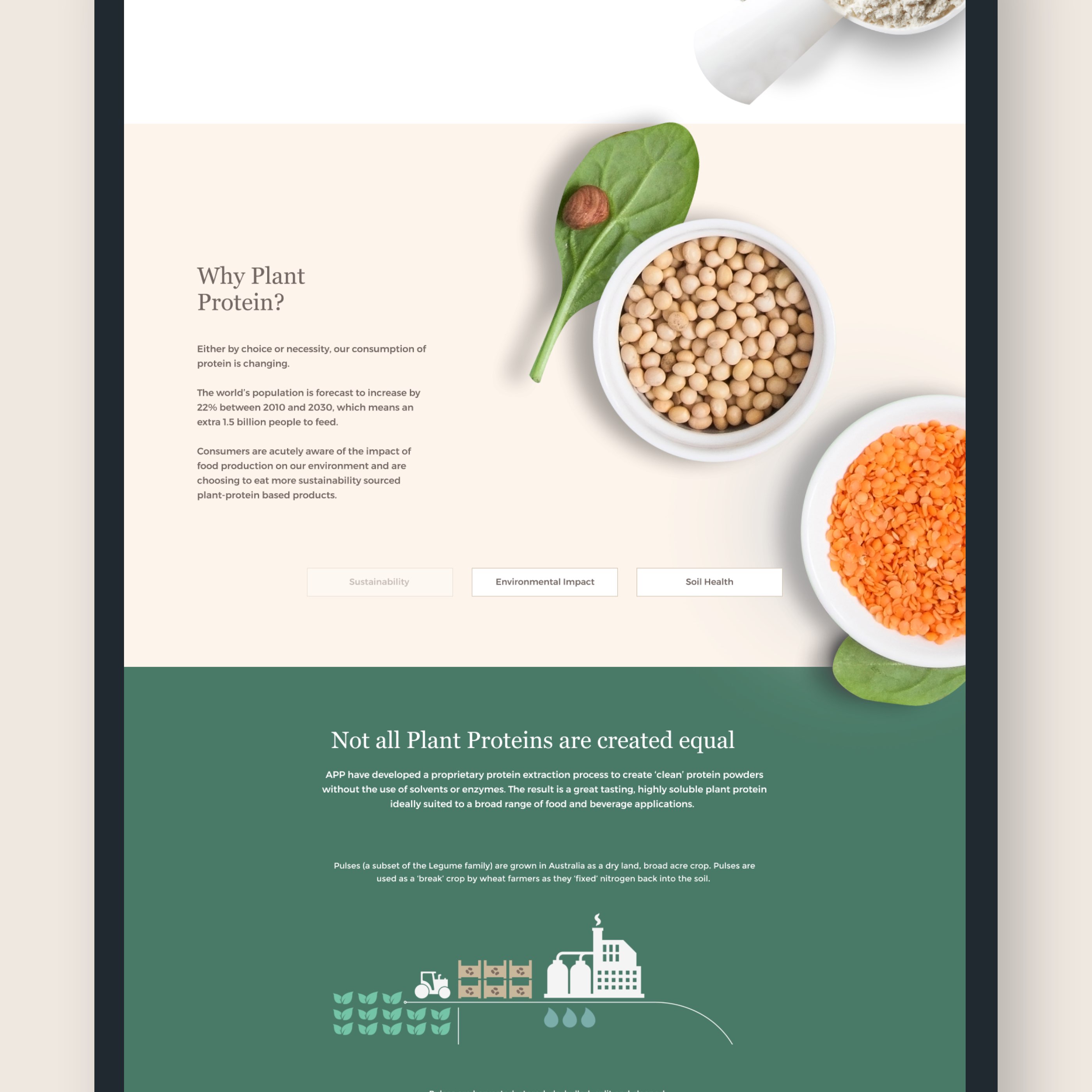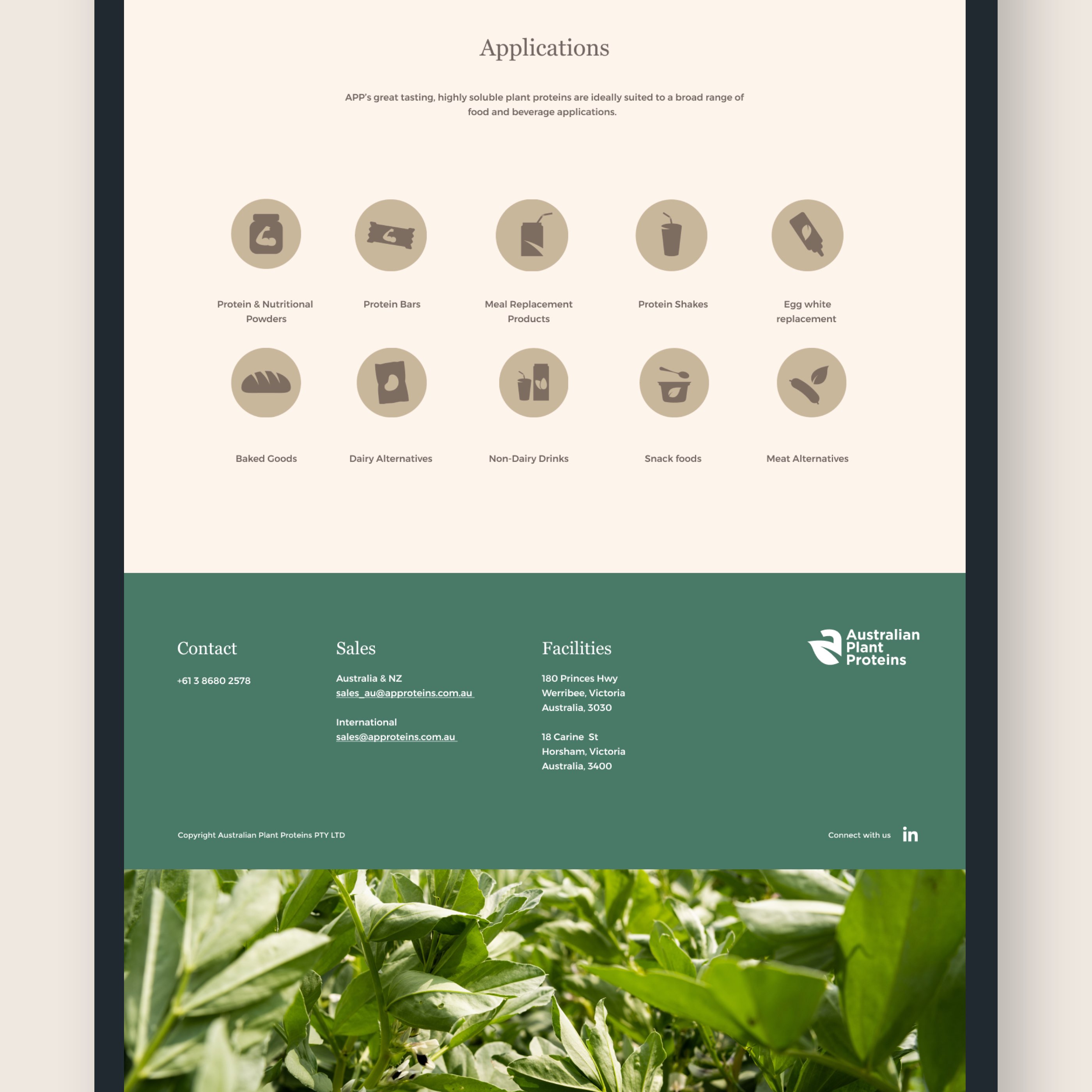 Australian Plant Proteins
We successfully created a custom WordPress theme for Australian Plant Proteins (APP) in close collaboration with the business owners.
Australian Plant Proteins (APP) is a privately owned company established by EAT Group and focused on the extraction of high quality plant-based protein. APP was created as a result of the growing global demand by consumers – and consequently by food and beverage manufacturers – for alternative, non-animal based proteins as a replacement for traditional protein sources.