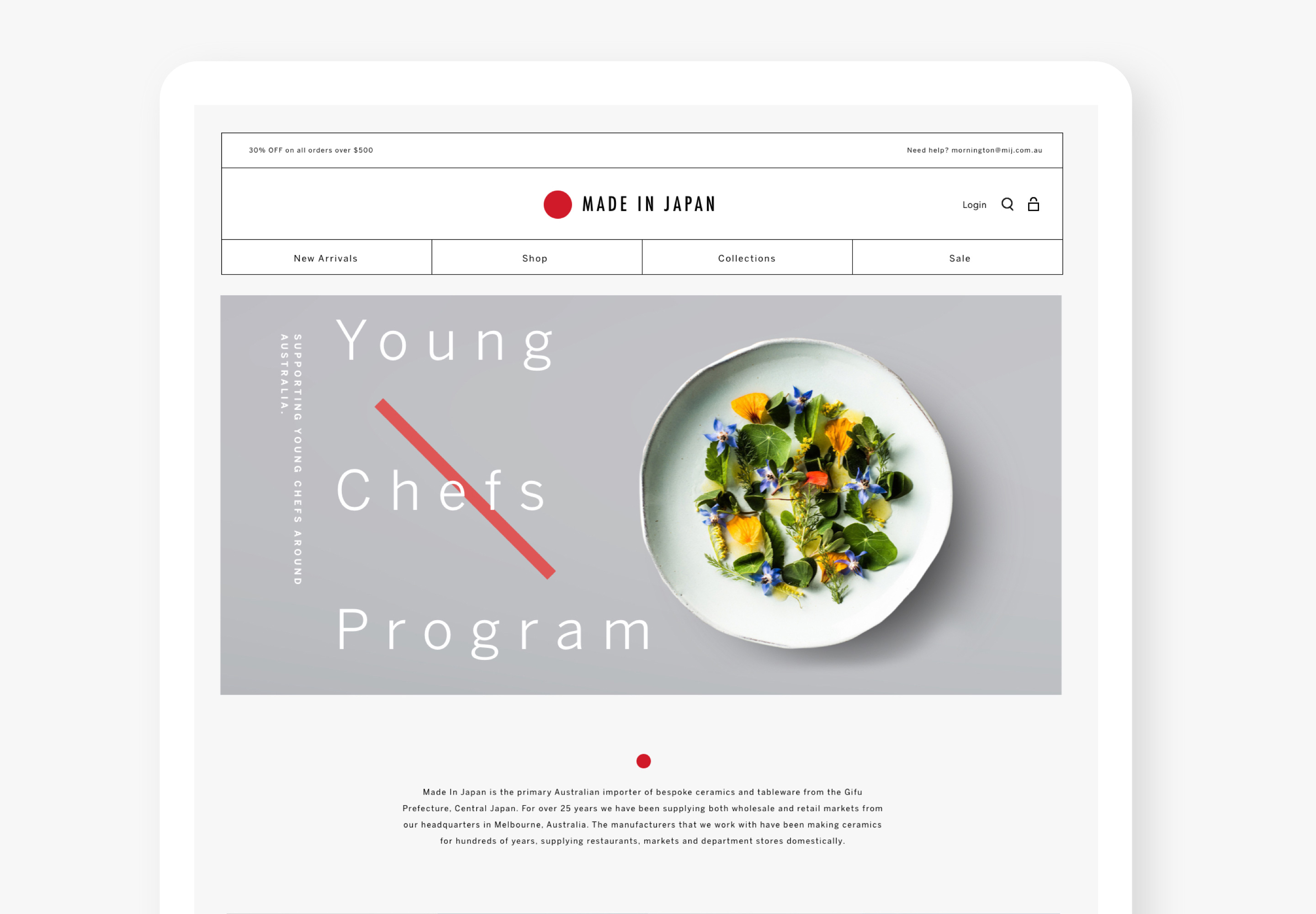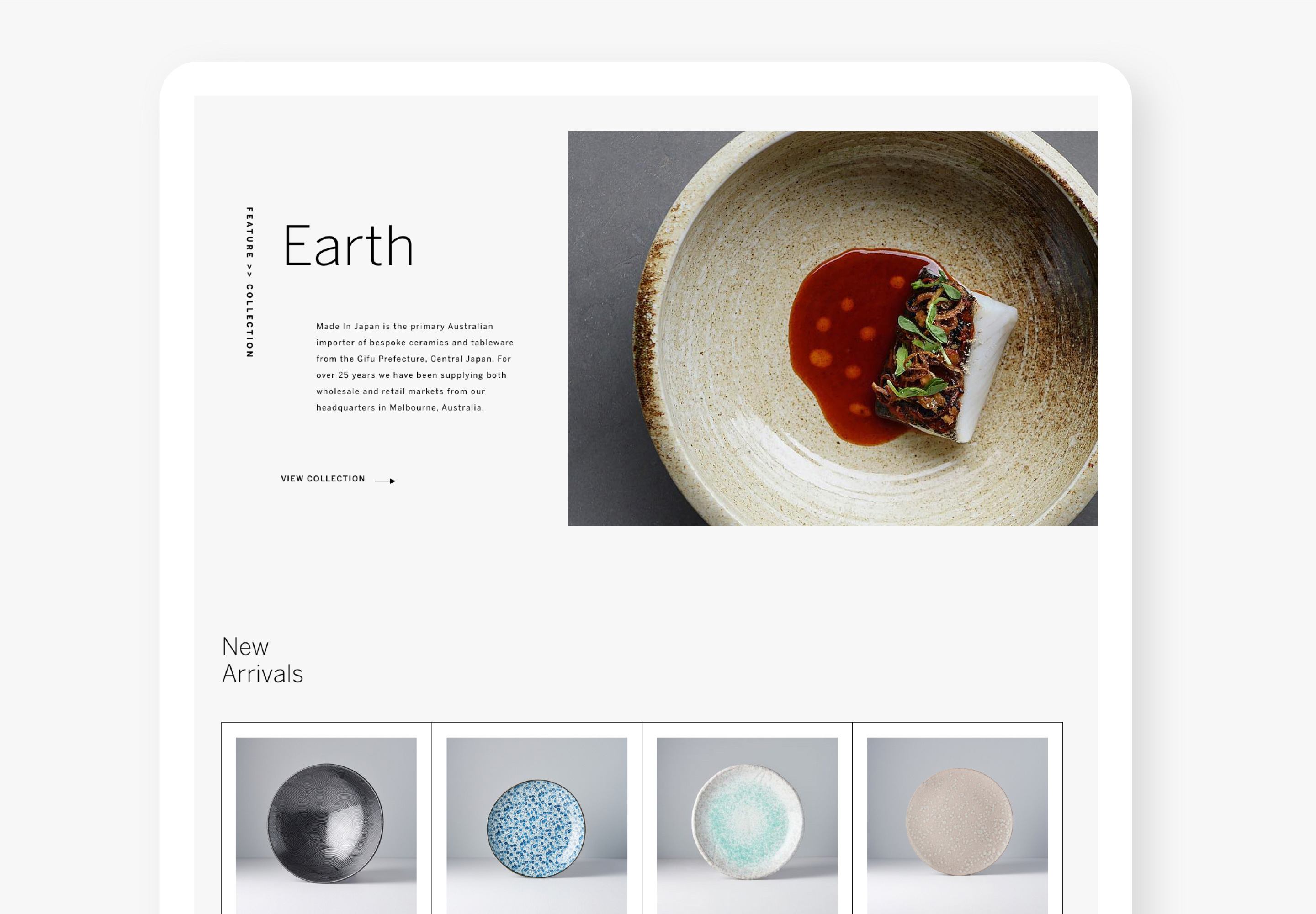 Made In Japan, Online Store
Specialist retailer of Japanese tableware and ceramics, for over 25 years.
MIJ products are found in some of Australia's best-known high-end restaurants. A business with great longevity, MIJ were looking to update and refresh in-house processes as well as their online user experience. We developed a new website built on LiteSpeed, for better stock handling and integration into their point-of-sale system, thereby improving their back-end management and order fulfilment. The user experience was fundamentally improved by the design of search capabilities within the site.